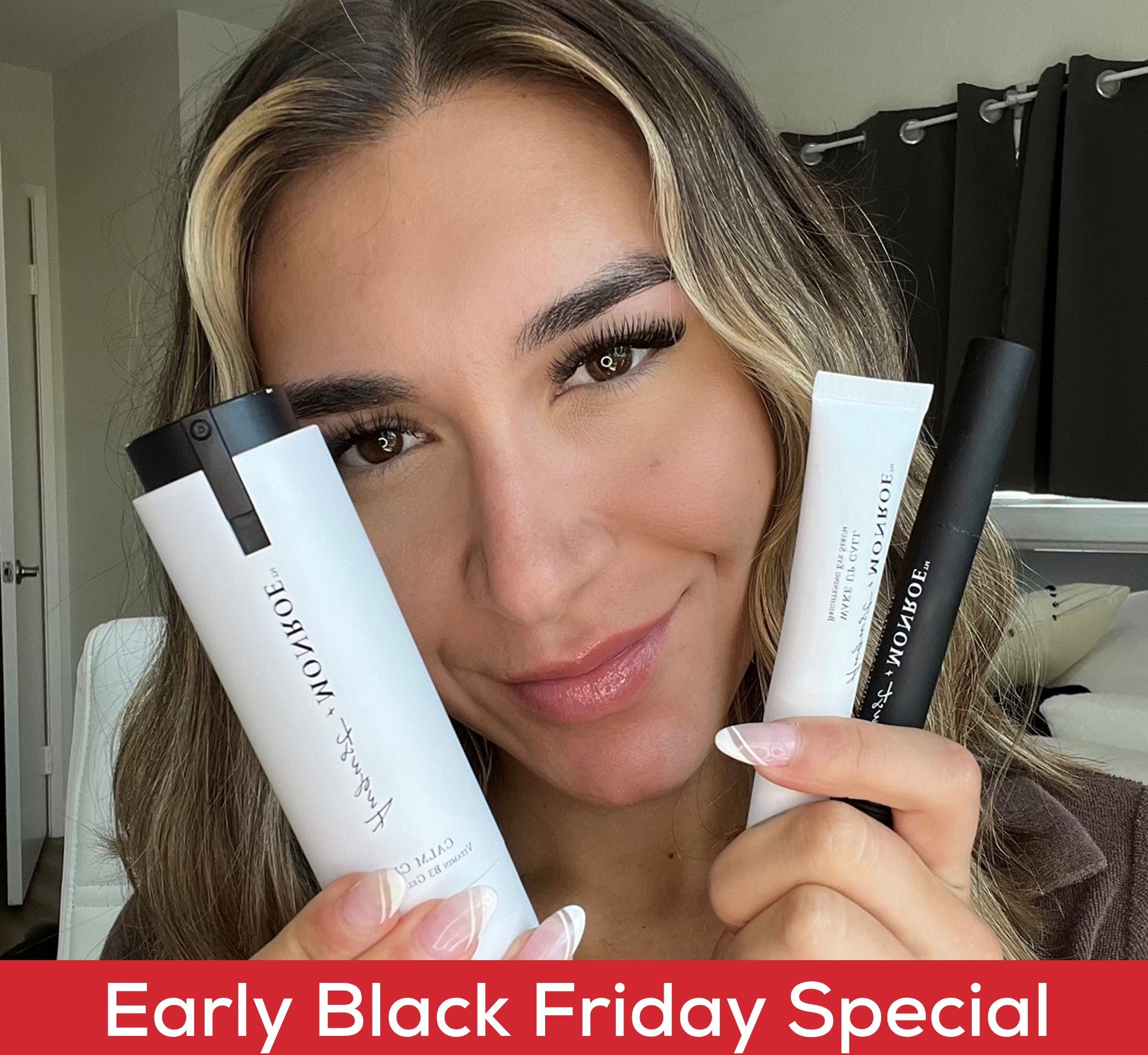 Limited Edition | Free Shipping
Grab All Our Best-Selling Products At An Incredible Steal
$138 Today $80
Less Than 80 Boxes Left At This Discount

Made in the USA

100% Vegan

Cruelty Free

Dermatologist-Approved
What's Included In This Bundle?
Your Favorite Skincare Routine
3-IN-1 Blemish Camouflage
This is simply a Vegan, sensitive skin-friendly concealer that does more than conceal.
It conceals your blemishes & heals them.
Lana. Verified Customer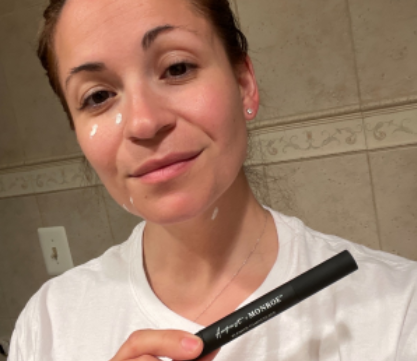 "Not only did the BLEMISH CAMOUFLAGE conceal my acne but I'm slowly seeing them heal up. Just an effective product"!"
Benefits
This 3-IN-1 BLEMISH CAMOUFLAGE conceals & treats blemishes & scars while preventing future breakouts resulting in healthier skin.
CONCEAL+HEAL pimples without over-drying your skin.
PRIMER for a healthy, much needed barrier between your skin and makeup.
FADE ACNE SCARS w/ brightening ingredients, many see noticeable results in under 3 applications.
Match Your Skin Tone reduces overall pimple redness by best matching your skin tone.
CROSS-CONTAMINATION FREE packaging will not allow bacteria back into the product after use
Key Ingredients
NO Parabens—NO Phthalates—NO Mineral Oil—NO Hydroquinones—NO Fragrance—NO Bad Stuff
How to Use
HOW TO USE: CONCEALER
HOW TO USE: PRIMER
Order Yours Today and Get a 14 Day Money Back Guarantee
Calm Cream (Vitamin B3 Gel Moisturizer)
Say Goodbye to unwanted skin texture, redness & Irritation. We've created the ultimate moisturizer for sensitive skin.
Lauren T. Verified Customer
"Can't live without my calm cream!! It has completely transformed my skin to the best it's ever been!!"
Benefits
Hydrate + Soothe + Restore
BUILDS CELLS in the skin while also protecting them from environmental stresses, such as sunlight, pollution, and toxins.
CALMS redness and blemish-prone skin with our anti-inflammatory ingredients
RESTORES texture, shrinks pore & fades scars
BALANCES oil production & treats hyperpigmentation
Key Ingredients
How to Use
Thoroughly give your face a good cleanse then apply one pump evenly— Use day & night.
Wake-Up Call | Eye Cream
Instantly nourish, brighten and depuff your under-eyes for an awakened look!
Sara K. Verified Customer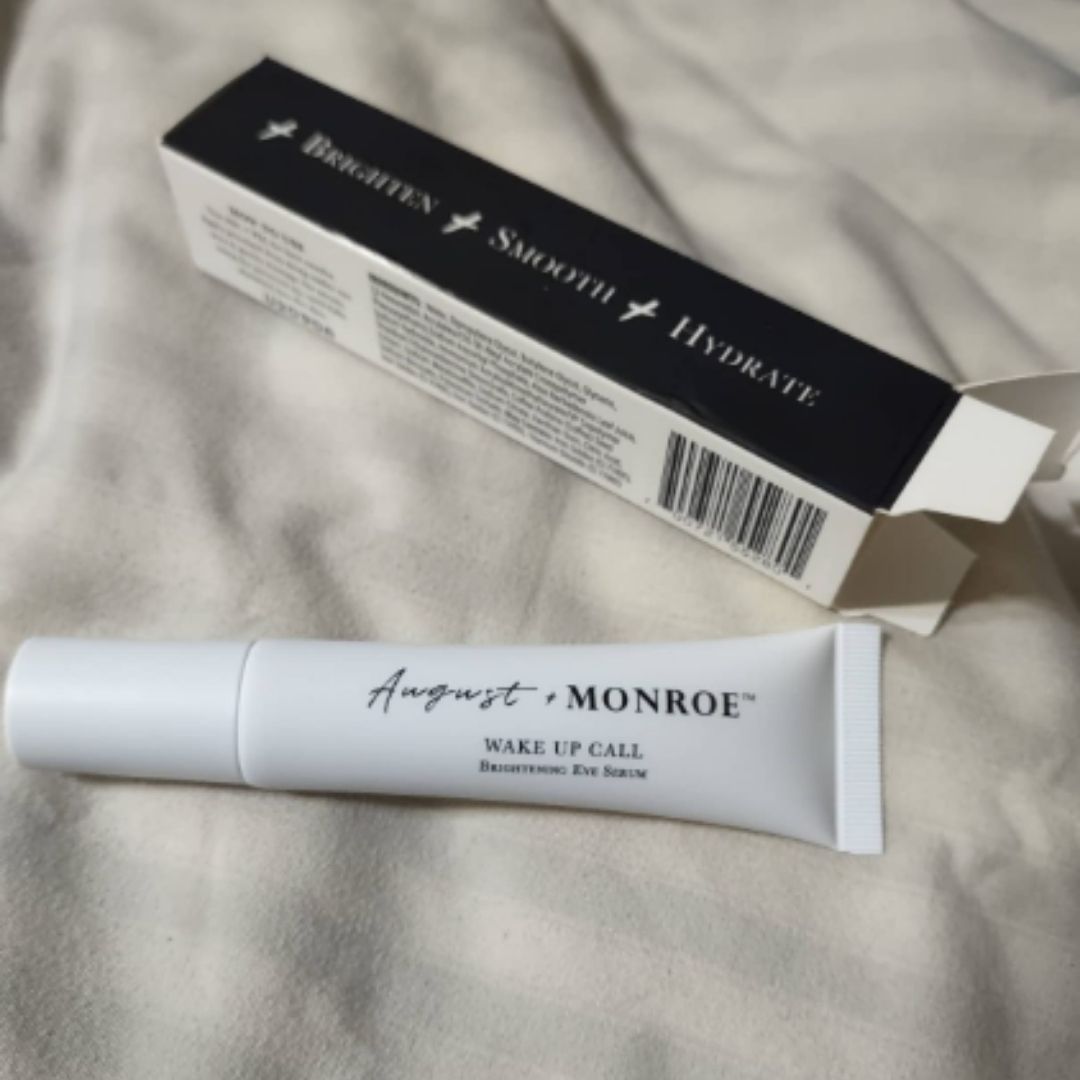 "OK this baby really does work! I've been using it consistently for about two weeks now, morning and afternoon. You can see the results!"
Benefits
A wake-up call for your eyes, this serum works wonders for the under-eye area, helping to reduce the appearance of puffiness and dark circles.
One of the main reasons Wake Up Call was created was also to provide you with the perfect base for your under eye concealer applications. No more creasing, fast drying time & an extremely smooth & hydrated look.
It has a light-weight peach gel texture with a patented cooling tip that glides to help nourish the under-eye area while using active ingredients to diminish fine lines and puffiness.
Key Ingredients
Wake Up Call uses:
SAP – Lightweight version of Vitamin C that helps brighten.
Aloe – Hydrates & relieves puffiness & swelling
Coffee – Natural anti-inflammatory
Water – For non-greasy hydration
How to Use
Simple Use the cooling tip, while squeezing out a tiny amount. Glide the tip underneath your eyes.
Get Them All Today
Free Shipping Included
36000+ Happy Customers
Black Friday Bundle
Get everything you need to look your best this holiday season.
$138 $80
Everyone Loves 3-In-1 Blemish Camouflage
23,953 + Happy Customers
Very Impressed
"I was having really bad break outs and started using the concealer and about a week later I'm noticing a huge difference. I never write reviews but so impressed I had to do it."
My Magic concealer pen
I am obsessed with the 3-in-1 pen! I cannot match my skin tone to any makeup so this pen was extremely helpful and came just in time for my vacation. It flawlessly covered all my trouble spots and gave me an extra boost of confidence. Will be keeping this as a staple forever!
Saved My wedding Day
I was preparing my skin for my wedding day, and needed a new spot treatment. This pen helped prevent worsening acne and reduced inflammation. I also stopped panicking whenever a new acne came about.
Redness and acne Reduced
"My daughter has struggled with teen acne for nearly 2 years. In a whim I purchased this and it has helped a great deal. Redness is reduced and acne flair ups are decreasing."
14-Day Money Back • Holiday Discount